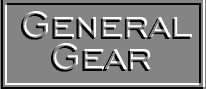 Used LeTourneau Tournapull Carryall Equipment Parts for sale - Pictures
Email steeringclutch@gmail.com for information or questions
1-208-342-8911
General Gear and Machine,
733 Desert Wind Rd.
Boise, Idaho, 83716 US
LeTourneau

Click on Thumbnails to ENLARGE Picture
Mike Baldwin is lucky, as was I. He was the offspring of, and had the mentoring of what has come to be called the "Greatest Generation", the WWII generation. His father Jack, his uncle Ray, and one of his cousins, Colon Brown, all served in the 53rd NCB, the Seabees. Mike has sent me much of the literature below, and some of the pictures, depicting equipment of their time and how it was used by the Seabees in WWII. Mike is sharing this information for others to use and to learn. In Mike's own words: "I'd like to dedicate them in Honor and Memory of all Seabees, Marine Engineers and Army Engineers that served in WWII."
From "Inventive Productions", a trailer for the new documentary (almost done!!) "The New Fighting SeaBees".
The Director, Mr. RJ McHatton, has graciously allowed me to imbed his trailer on this humble site. Readers can get more information about the movie here. Thank you RJ!

LeTourneau L

LeTourneau L

LeTourneau LP-LS

LeTourneau LP-LS

LeTourneau LP-LS


LeTourneau LS

LeTourneau LS

Tournapull

Tournapull Specs

LeTourneau Angle Blades

Angle Blade
Specifications

LeTourneau
Bulldozers
(Straight Blades)

Straight Blade
Specifications

LeTourneau
Model "M"

LeTourneau
Model M Specs.

Seabee Dress Parade
(Upper) HD7 & TD18
(Lower)TD18's & D8's

The 112th


The 47th
Segi Point New Georgia
International TD18
LeTourneau LS Scraper

Caterpillar D8
Life Magazine

International TD18

International TD18

International TD18

Allis Chalmers HD14

Allis Chalmers HD14

Caterpillar D7


| | | | | | |
| --- | --- | --- | --- | --- | --- |
| LeTourneau LP | LeTourneau LP | LeTourneau LS | | D7 3T and LeTourneau Angle Blade | Cat D7 7M with LeTourneau Headache Rack 25 Cable Control |
| Cat D7 9G with LeTourneau Angle Blade and CCW | Wabco DP Elevator | Wabco D Scraper | Wabco D Engine, 4-71 Detroit | Wabco D with Johnson Scraper | |
| | | | | |
| --- | --- | --- | --- | --- |
| LeTourneau C Tournapull | LeTourneau Carryall Model LPO | LeTourneau Curved Bowl Carryall Model G | LeTourneau D Pull with Scraper and Rear Dump | LeTourneau D Tournapull |
| LeTourneau Double Bucket Style Model FU | LeTourneau LP CARRYALL | LeTourneau Single Bucket Style Carryall Model LP | LeTourneau X and Z Style Carryall | PROMOTIONAL PUBLICATION |



LeTourneau Manuals for Download

Pulling together the following info was a lot like arranging a patchwork quilt. It is a digital collection of all the LeTourneau info I have collected over the years. If you have any manuals or info that you can add and are willing to share please contact me at steeringclutch@gmail.com and I will do what I can to make sure they are added. I will even scan and return them to you.

LeTourneau Carryall and Drag Scraper Operations Manual

LeTourneau Carryall Operations Manual

LeTourneau Dozer Operations and Maintenance Manual

LeTourneau Scraper Drawbars Universal Joint Specifications for Cat D4 D6 D7 D8

LeTourneau MODEL E MODEL F MODEL K CARRYALL SCRAPER PARTS MANUAL

LeTourneau MODEL FU CARRYALL S7728FU-UP S7707FUA-UP S7722FUB-UP SCRAPER PARTS MANUAL

LeTourneau G6 CARRYALL SCRAPER PARTS MANUAL

LeTourneau J6 CARRYALL SCRAPER PARTS MANUAL

LeTourneau MODEL J12 J13 JR12 JR13 CARRYALL SCRAPER PARTS

LeTourneau LP CARRYALL SCRAPER PARTS MANUAL

LeTourneau LS CARRYALL SCRAPER PARTS MANUAL

LeTourneau PULL RIPPER MODEL S-3 ROOTER PARTS

LeTourneau MODEL C4 ANGLE DOZER PARTS AND PRICES MANUAL
LeTourneau MODEL B TOURNAPULL PARTS MANUAL

LeTourneau MODEL B TOURNAPULL SERVICE MANUAL

LeTourneau MODEL C TOURNAPULL MODEL CPF-6 and CPA6 PARTS MANUAL

LeTourneau MODEL C TRACTOR MODEL CW-L THRU CW-Z AND CWAA-UP PARTS

LeTourneau MODEL C TRACTOR DOZER SERVICE MANUAL

LeTourneau MODEL C TOURNAPULL SCRAPER MAINTENANCE AND REPAIR

LeTourneau MODEL D TOURNAPULL W/ E4 CARRYALL PARTS MANUAL

LeTourneau MODEL D TOURNAPULL WITH 111A SCRAPER TRACTOR INFO

LeTourneau MODEL D TOURNAPULL PARTS MANUAL

LeTourneau MODEL D TRACTOR-SCRAPER SERVICE
MODEL D TRACTOR-SCRAPER_ELECT SERVICE
LeTourneau MODEL D CABLE THREADING

LeTourneau MODEL D4 TOURNAPULL PARTS MANUAL
Videos of Jeff Engstrom's restoration project of the Airborne D4 LeTourneau


LeTourneau MODEL R CCU LUBRICATION SERVICE PAGE

LeTourneau MODEL R CCU PARTS MANUAL

LeTourneau MODEL R CCU SERVICE MANUAL

LeTourneau MODEL T CABLE CONTROL PARTS MANUAL

LeTourneau MODEL T4 CABLE CONTROL PARTS AND PRICES MANUAL

LeTourneau OPERATIONS MAINTENANCE and SERVICE MANUAL FOR MODELS R-T-FTD7-N SERIES CABLE CONTROLS

WABCO EQUIPMENT SPECS HAULPAK AND SCRAPERS

WABCO EQUIPMENT INFO

WABCO 35C HAULPAK INFO

WABCO 50 HAULPAK INFO

WABCO SCRAPER MODEL 101F INFO

WABCO (HANCOCK) MODEL 222 ELEVATING SCRAPER PARTS Used with Model C Pull Tractor

WABCO SCRAPER MODEL 222A PARTS MANUAL

WABCO SCRAPER MODEL 222G INFO

WABCO SCRAPER MODEL 222G PARTS CPA15-B CM15-B

WABCO SCRAPER MODEL 229G INFO

WABCO SCRAPER MODEL 252FT INFO

WABCO WHEEL LOADER MODEL 350 SCOOPMOBILE 431-up PARTS MANUAL

GRADERS PULL TYPE COMPARATIVE SPECS

ADAMS-CAT EARLY TERRACERS COMPARATIVE SPECS

WABCO (ADAMS) 414 GRADER PARTS

WABCO POWER-FLO GRADER SERVICE

WABCO 330-440 GRADER SERVICE MANUAL

WABCO 440 GRADER INFO

WABCO 440 GRADER PARTS MANUAL
WABCO 440HA GRADER SERVICE MANUAL

WABCO 444 GRADER INFO

WABCO 444 GRADER PARTS MANUAL

WABCO 444 POWERFLO GRADER INFO
WABCO POWER-FLO GRADER SERVICE

WABCO (ADAMS) 512 GRADER PARTS

WABCO (ADAMS) 610 GRADER PARTS

WABCO 555 GRADER INFO

WABCO 550-660 GRADER SERVICE INFO VOL 1
WABCO 550-660 GRADER SERVICE INFO VOL 2

WABCO 666-777 GRADER PARTS MANUAL

WABCO 666B GRADER INFO

WABCO 777B GRADER INFO

WABCO 666B-777B PARTS MANUAL

WABCO 666B-777B SERVICE MANUAL

Email steeringclutch@gmail.com for information or questions



1-208-342-8911
General Gear and Machine, 733 Desert Wind Rd., Boise, Idaho, 83716 US