Equipamento de construção
Peças e Anexos
Peças usadas, Peças Novas, Peças Reconstruídas

Caterpillar, International Harvester, Allis Chalmers, Fiat-Allis, Galion, Wabco, Case, Hough, Clark, Michigan, Terex, Rockwell, Allison, John Deere, Dresser, Komatsu, & Volvo-VME

Olá! Eu sou um junkman! Os nomes de todos os fabricantes, números, símbolos, e descrições são somente para propósitos de referência. Não está implícito que qualquer peça listada é o produto destes fabricantes.
Procurando alguma peça?
Se é para equipamento agrícola, você veio ao lugar errado. Tente o Antique Tractor Internet Service para algumas grandes fontes. Para peças e livros de serviço que você precisa, veja nos Binder Books. Enquanto eles se especializam em I.H. também sempre têm uma seleção crescente dos materiais de referência de outros fabricantes. Para livros de peça de Caterpillar velhos e manuais não há mais nenhuma fonte que eu posso recomendar. Se você tem interesse por tratores pequenos, não há nenhuma fonte melhor que The Small Tractor FAQ .
Mas se você quer uma peça para seu trator de esteira, Pá carregadeira, Scraper, ou Motoniveladora, este local procurará e encontrará tudo para você. (E assim eu vou!) eu tenho separado equipamento de construção durante mais de 20 anos (para mim), previamente para um revendedor de Caterpillar, e tem mais de 50.000 peças em meu banco de dados. (E isso é justo a gorjeta do iceberg proverbial.)

Algumas das máquinas eu estou separando atualmente fora:

| | | |
| --- | --- | --- |
| | Cat 15, Cat Big 20, Cat 22, Cat 30, Cat 40, Cat D2, D4, D6 9U, D7, D8 14A, D9, IH Crawlers TD6, TD9, TD14, TD15, TD18, TD20, TD24, TD25 (TD-6, TD-9, TD-14, TD-15, TD-18, TD-20, TD-24, TD-25) Cat Grader #11, 12, 14, Fiat-Allis HD5, HD6, HD7,HD9, HD11, HD16, HD19, HD20, HD21 Adams and Wabco Graders, Austin Western Motor Graders, Michigan Wheel Loaders, Cat Loaders and Scrapers, Terex Crawlers, Koehring 325, even Massey Ferguson MF55C Wheel Loader and whatever else I can find! | |
Recentes Máquinas no Pátio

:

| | | |
| --- | --- | --- |
| | CATERPILLAR (CAT) D2 5U, D2 3J, D4 7J, D6 9U, D6 4R, D7 17A, D7 9G #6, D8 14A 8000, D8 15A, D8H 46A, & D9G 34A CRAWLER BULLDOZERS; CAT #11 AUTO PATROL, CAT #112 2M, CAT #12 7T, 70D, & 8T GRADERS; CAT DW21 86E, 87E, 8W, & CAT 619 61F SCRAPER TRACTORS; CAT 933 11A LOADER; CAT 830M WHEELED TRACTOR; CAT NO. 6 TRAXCAVATOR 10A; CAT 977 10A TRACK LOADER; CAT D348 INDUSTRIAL, D364 21B, D397 12 CYL 5.75 BORE STATIONARY, D397 12B, D17000 W/PTO CLUTCH, D343 STATIONARY, & 3412 ENGINES; CAT D17000 & D337 GENERATOR SETS, (2) CAT D8 2U CRAWLER DOZERS WITH ANGLE BLADES, CAT 977 TRACK LOADER, CAT 12 8T GRADER (RUNNER), CAT 12 9K GRADER (RUNNER) | |
| | INTERNATIONAL HARVESTER (IH) TD5, TD9, TD20C, TD24, TD6 W/ S-BLADE, TD6 W/ ANGLE BLADE, TD15 150, TD91 W/ ANGLE, TD25 (TD-5, TD-9, TD-20C, TD-24, TD-6, TD-15 150, TD-91, TD-25), TD18-182 CRAWLER DOZER W/ANGLE BLADE | |
| | ALLIS CHALMERS AC HD7W W/ BAKER ANGLE, AC M, HD5, HD10, HD11, HD11B, & HD15 CRAWLERS; AC HD11G TRACK LOADER; AC A D4, AD-4 GRADER, HD7G (RUNNING ENGINE), HD10 , AC HD21A | |
| | MITSUBISHI BD2G W/ 6 WAY BLADE AND HYDRAULIC WINCH, 380-2 HYDRAULIC EXCAVATORS; | |
| | MICHIGAN 75A, 125II, 85, 175II WHEEL LOADERS; MICHIGAN TMDT 16 CABLE CRANE | |
| | TROJAN 304A WHEEL LOADER; ADAMS 414, 51, 512 GRADERS; CLARK 35C WHEEL LOADER; HOUGH H100C, HM, HO, 90E, HOUGH 25 & H25B WHEEL LOADERS; MASSEY FERGUSON MF44C LOADER; JOHN DEERE (JD) 690 EXCAVATORS, JD450 CRAWLER LOADER W/ BACKHOE, JD860 ELEVATING SCRAPER; FIAT ALLIS (FA) FL14E TRACK LOADER; GALION 160 GRADER; HUBER WARCO 4D GRADER; AUSTIN WESTERN 99SW; MARION CRANE; WABCO 777B, 660B MOTOR GRADER, D TOURNAPULL SCRAPER;PETTIBONE-MILLIKEN 125 LOADER; JAEGER, JOY, (2) SULLIVAN 300 CFM, GARDNER DENVER 200 CFM COMPRESSORS, BUCYRUS ERIE 300H EXCAVATOR | |



Máquinas que Entrarão no Pátio

:

ALLIS CHALMERS

HD7 TRACK LOADER W/ BACKHOE, AC M65 GRADER, AC HD6, BUCYRUS ERIE 220H HYDRAULIC EXCAVATOR, CAT #12 GRADER 70D, CAT D4 2T CRAWLER DOZER WITH ANGLE BLADE, BUCYRUS ERIE H300 HYDRAULIC EXCAVATOR, (3) CAT D7 3T CABLE DOZERS WITH ANGLE BLADES, TROJAN 134 LOADER, IH TD20 CRAWLER, CAT D9G CRAWLERS, IH TD18A CRAWLER DOZER, IH TD91 TRACKLOADER W/4-IN-ONE BUCKET, CAT D17000 ENGINE, FIAT ALLIS HD7G TRACKLOADER (POWERSHIFT), FA HD6G LOADER

Se você tem uma pergunta sobre uma peça de seu trator, confira meu banco de dados para uma resposta rápida para suas necessidades. Você pode entrar em mais de uma informação sobre a peça desejada, mas eles devem ser separados por um espaço em branco

Não se renda! Se eu não tenho isto na estante, poderia estar em meu pátio ou em uma máquina. Nos avise e eu lhe deixarei saber! tractorparts@tractorparts.com



Chame-nos! 1-208-342-8911 Telefone dos EUA

Procura Nacional? Sim, Eu posso fazer isto também! Eu tenho comunicação com a Netcom Services Co. empresa de procura mundial. tractorparts@tractorparts.com

OU
Fax nos! 1-208-342-8999 Telefone dos EUA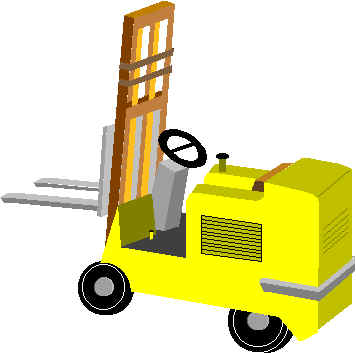 Peças para empilhadeiras? Sim, nós temos comunicação direta com muitas empresas de Salvamentos de Empilhadeiras em operações ao redor do país.

Área Técnica- Este local está se tornando a casa da informação técnica que eu acumulei durante os anos. (E se você quiser saber mais mande-me um email!)
Track Link Bottom Rollers Pitch Front Idlers Grousers Carrier Rollers Sprockets
In 1966 AC finished changing over their part numbers from the earlier style, using prefixes of "AM" "E" and "U" to their then newer style of 6 digit numbers. The database below is a conversion database for those changes. Part numbers which had the above prefixes that do not show up in this database had already been discontinued at that time. I do not service or sell any of these parts, and Allis Chalmers may not either! But unless you ask them for the later part number, most of the dealers have no way of cross referencing these updated numbers. When this list was issued in 1966, it came with a warning: "As there will be no future printing of this cross-reference list, it is important that you retain this list for all time." And remember, please do not contact me for any of these parts. I do not have them! There are some excellent sources, links, and even a mailing list for Allis Chalmers at The Antique Tractor Internet Service site.
For a more thorough list of available Part Number Interchanges (open access)
click on INTERCHANGES
For the password to our "Heavy Duty" Part Number Cross References, Interchanges, and Supercedence Databases, Click Here
If you already have a password, Click Here to enter the password protected area.


Links? Sinta-se livre para colocar um link de sua homepage, deixe-me saber!
Contact John Parks at 1-208-342-8911
General Gear, 733 Desert Wind Rd., Boise, Idaho, 83716 US
Para o trator peça o email: tractorparts@tractorparts.com

---