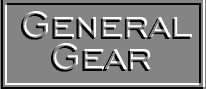 Good Used Undercarriage Page
Undercarriage
NEW STEERING CLUTCH DISCS - AFTERMARKET


P&H 1200 OR P&H1250 TRACK GROUPS (2) SIDES $15,000.00 TOTAL
SEE NOTE 1 BELOW
SOLD


GREASE TYPE
SHELLS AT $120 EA AND STAND AT $125.00 EA, (3)
ALSO HAVE A FEW LIFETIME ROLERS AVAILABLE
125 EA
AND 150 FOR STANDS
D4 7J/2T/5T/6U/7U

MITSUBISHI 350 AND 380
JD 892DLC & JD270LC
BUCYRUS ERIE 325H & 325SH
HITACHI 270-300-330
CAT 235 235B 235C
BOTTOM ROLLERS

SEE NOTE 7 BELOW


MITSUBISHI 350 & 380
JOHN DEERE 890, 890A, 990
CATERPILLAR 235
P&H H1750
TRACK GROUPS

SEE NOTE 8 BELOW



MITSUBISHI 380-2
ALSO FITS
CATERPILLAR
JOHN DEERE
P&H
BUCYRUS ERIE
HITACHI

SEE NOTE 8 BELOW


MITSUBISHI 380-2
ALSO FITS
CATERPILLAR
JOHN DEERE
P&H
BUCYRUS ERIE
HITACHI

SEE NOTE 8 BELOW








MITSUBISHI 380-2
ALSO FITS
CATERPILLAR
JOHN DEERE
P&H
BUCYRUS ERIE
HITACHI

SEE NOTE 8 BELOW





MITSUBISHI 380-2
ALSO FITS
CATERPILLAR
JOHN DEERE
P&H
BUCYRUS ERIE
HITACHI

SEE NOTE 8 BELOW



FOR D7 3T/4T/6T/17A
DISC TYPE & SPOKE TYPE SEGMENTED SPROCKET HUBS
WITH SEGMENTS
SOLD

SEE NOTE 11 BELOW


JD 690E LC
RH LINKS and SPROCKET
7.5 inch pitch (190mm)
See note #12

BE300H
BOTTOM ROLLERS

ALSO FIT
DRESSER
LIEBHERR
SUMITOMO
JCB
INSLEY
FIAT
HITACHI
CASE
KOEHRING
SAMSUNG
SEE NOTE 9 BELOW


BUCYRUS ERIE
BE300H
TRACK
ALSO FITS

CATERPILLAR
CASE
P&H
KOEHRING
UNIT CRANE
JOHN DEERE

SEE NOTE 10 BELOW


CLOSE UP OF FL4E TRACK GROUPS


FIAT ALLIS FL4E TRACK GROUPS 3 SIDE AVAILABLE
30 SECTION/SIDE

CAT D2 LINKS

MITSUBISHI (NEW)TRACK AND ROLLERS
NOTES AND FURTHER INFO:
To learn more about how undercarriage components work together, and how to measure your various parts go to: (CLICK HERE)
and be sure and read the "HINTS" at the bottom of that web page.
1. P&H1200 AND P&H1250 used the same pitch links and rails (316mm or 12.44" pitch) and were the same as used on several other machines. They used track pads with track bolts of 1 1/4" diameter. Our track was originally 51 sections, one section was cut on removal of track (amateurs!) Other models use fewer number of sections per side. Other manufacturers using the same track are:
Orenstein & Koppel models RH60, RH75, RH75A, RH75C, SH400
Poclain-Case models 600CK, 610CK, EC1000, 1000CK

2. CATERPILLAR MODEL D2 rails and track were also used on the earlier Cat 15 and Cat 22 models. The links have a 6" pitch. When changing pads and/or rails be aware that different bolt hole sizes were used. Check what you are doing by verifying link numbers and refer to your parts manuals for verification. We currently show two options above for your D2 track needs. One pair is links/rails only with no pads, and the other includes pads.

3. INTERNATIONAL TRACK FOR IH TD14 TD14A TD15 150 OR 151 SERIES CRAWLERS. This is the late style track, much heavier duty that originally designed for the early TD14's. As you can see from the close up picture, they are in excellent condition. Some customers have put this style of track on their IH TD15B crawlers using standard duty track. It is the same pitch, will fit into the same dimensioned roller flanges and holds up well. The only difference we can note is that the bushings on the above track have a slightly smaller OD. This means that while they will work for the standard TD15B track, without the need for changing sprockets, they will not hold up as long as the track designed for the 15B's.
4. CAT EARLY D8 TRACK FOR MODELS 1H, 8R, 2U, 13A, 14A, 15A. There are 38 sections per side with 22 inch pads. Pins and bushings have been recently turned and show to have very little time on them since the turn. Link part numbers are 7H3800 and 7H3799 which, when new would have measured 4.88 in link height. These measure: RH side 4 5/8" and LH side 4 9/16". Pads have been re-grousered and plates are solid, not bending on corners or edges.

5. ALLIS CHALMERS HD19 HD20 HD21A TRACK GROUPS. These particular track are in excellent condition. They were manufactured by Simmel. Like Berco, Trek, and aftermarket manufacturers, they often made the links beefier than original. These track links, when supplied by Allis Chalmers were originally 4.88 in height when new. The track shown on this machine, made by Simmel, measure 5 1/16 inch in height. Pins and bushings are excellent with no measurable stretch or internal pin and bushing wear. They are 9 inch pitch (228.6mm), 37 sections per side and equipped with 22 inch pads.
P&H MODEL H2500 My education was enhanced two years ago when a customer from Washington state called up regarding this type of track and told me it was also used on his P&H H2500 excavator. He only needed one side, so we pulled one from an HD21A that he liked and he put it on his excavator. The width of his rails fit his roller flanges perfectly and he was back at work, giving his H2500 several more production years.

6. CATERPILLAR D6 4R, D6 5R, D6 8U, D6 9U D6B 37A & D6B 44A TRACK. The early D6 crawlers used 6.75 inch (171.5 mm) pitch track, later replaced by 6.91 inch pitch track. The 6.91(175.5mm) inch pitch track was an optional track that could be fitted to the same machines. The D5 machines used the 6.91 pitch track. Link numbers are very important. To read further discussion on this point, see (Click Here) The 6.91 pitch track was also used on the John Deere model 750 crawlers. Individual parts, like links or pads directly interchange between the JD750 and the 6.91 pitch supplied by Caterpillar. Determining which pitch you have is important. Different sprockets are required for different pitch track. If your sprockets are good, or you want to rebuild them and re-use them, be sure that the tracks you are buying are compatible with your sprockets. We show, above in the picture gallery, 3 sides of 6.75 inch pitch track. The single side available is the best of the 3 sets. It has link numbers of 2M8863 and 2M8864 and the links measure 3 7/8 inch in height. The two matched track groups had a link number of 5B3294 and 5B3293 and measure 3 11/16 inch on the RH side and 3 3/4 inch on the left hand side.
We also show the 955 60A track groups, which are also 6.75 pitch using the latest Cat links of 2S5959 and 2S5960. A 40 section side of track links corresponds with the link assembly part number of 2S7579. This track was also used on the Cat track loader model 977 20A ser#20A1-2508 (which used 45 sections of the same track) and the earlier #6 Traxcavator model 10A. A more thorough list of machines these links and tracks fit is: 31A,32A,37A, 44A, 56A, 57A,37H, 38H, 2H, 4R, 5R, 8U, 9U, 20A1-2508, 12A5793-Up, 26A, 45A, 51A, 10A, 60A, 72A, 77A, 93A, 61H, 31J, 57J, 71J, 85J1-4671, 85J4672-Up.
7. MITSUBISHI, CATERPILLAR, HITACHI, JOHN DEERE, BUCYRUS ERIE, LIEBHERR, P&H, BOTTOM ROLLERS. The Mitsubishi 380-2 excavator we are parting out has good bottom rollers which interchange with a lot of other models and machines. These are the same rollers as used by Caterpillar (Cat P/N 8E4579 or earlier P/N of 7T6396) on some of their 235, 235B, and 235C excavators. John Deere P/N AT201169 used them on their JD892ELC, 270LC, and the JD892DLC. P&H H1750 used them on their excavator. Bantam-Koehring used them, P/N 3018.57768, on their C366, 466E, 566, 6640, K625, and K625L models. Liebherr used them on many models, their P/N was 5612651. Hitachi (or Fiat-Hitachi) used them, P/N 9114682, on their models EX270, EX300, UH121, UH122, UH143LC among others. Bucyrus-Erie used them on their models 325H, 325SH and machines using the roller P/N of 82811519. Dresser (also Yumbo-Dresser) P/N 3372095R1 was used on their 640, 645, 650B, and 655 machines.
8. MITSUBISHI, CATERPILLAR, JOHN DEERE, P&H, BUCYRUS-ERIE, CASE and others used the same links and pads in several instances. The Mitsubishi 380-2 track we have are 47 sections in length, designed with 8.5 inch pitch (215.9 mm) they use 3/4 inch pad bolts. John Deere, on their model 890, 890A, 990 excavators used 47 sections and used a P/N of AT58914. Caterpillar used 49 sections per side on their model 235 excavators (on machines with serial numbers of 62X1-UP, 7WC1-535, 32K1301-UP, 8PD1-UP, 83X1-732, 81X1-UP, or 64R596-2236.) Machines using more than 47 sections would require additional links and pads to be added. Other common machines using 47 sections or less include: The Poclain-Case 300C, Link Belt LS4800, & Bantam Koehring 466C all use 45 sections per side. Machines using 46 sections per side include the P&H H1750 excavator model. (Their P/N was 24Z128D1) the Bucyrus Erie BE325H and BE3255H, Link Belt LS4800PL, LS4900, LS4900PL models. Other excavators, besides the Mitsubishi 350 and 380, John Deere models 890,890A, and 990 to use the 47 sections were the Case 220CK, the Liebherr R971 and Liebherr R961HD. If you want to add one or more sections to our track, they will fit the Hein Werner models C22, C24, C28, Hyundai R350, Samsung MX13 (48 sections ea). Other machines using more than 47 sections per side were the Bucyrus Erie 350H and 350SH (P/N 82943019), Link Belt LS5800, LS5800L, LS5800SL, the Case 300CL, Koehring 666E, and the Hyundai R450LC.
9. The BOTTOM ROLLERS of the BUCYRUS ERIE 300H fit quite a few other machines. Check your parts manuals. The BE300H rollers (P/N 82811521) rollers are the same as the following part numbers: IH Dresser=3194636R1 Samsung=1081-03680 Liebherr=5601352 JCB-Sumitomo=214/6900 Insley=Y120031 Fiat-Hitachi=45019640 Case=S515417 Bantam Koehring=3018.56491
10. The track used on the BUCYRUS ERIE 300H had 53 sections per side, a pitch of 175.4mm, and used 5/8 inch track bolts. Other manufacturers e.g. Caterpillar, Case, John Deere, Koehring, P&H, Unit Crane, and Drott used the same basic link assemblies, with different lengths per side and sometimes different pad widths. Shortening the track is quite easy while lengthening the track will require some extra links which you might not have available. You may be able to salvage them from your current track groups.
Machines using 46 sections per side include the Caterpillar 215B (link assy P/N 3V9026) which fit serial numbers 4JC1-UP, 4FC1-735, 14Z1-UP) and the Cat 225 serial numbers 51U2832-up, 61X1-up, and 76U1649-up). The Drott 40D, 40E, 40EC, 40LC machines also used 46 sections per side. The only machines using 47 sections of this track per side, that I know of, are the Case 1187 or 1187B. (Case P/N S232252) The John Deere 693DHD, with a JD P/N of at134972, uses 49 sections per side. The Unit Crane H202CT and the Case 980 and Case 980B used 50 sections per side. The P&H H1000 used 51 sections and the P&H H1200 used 52 sections.
Machines that used the identical number of sections per side, 53, as the Bucyrus Erie 300H were the Koehring 6620 and Drott 50D, 50E, 50EC models (Drott P/N 217442 + 217473). Another manufacturer using the same basic link assemblies was Caterpillar, using the 53 section link assembly P/N 3V9025, for the Caterpillar 225 with serial numbers of 2ZD1-549, 51U2832-up, or 76U1649-up). Hein Werner also used the same links on their C14B and C16B models.
The Case 1280 and 1280B (P/N S231998) used 54 sections while the Koehring 6625 used 56 sections.
11. SEGMENTED SPROCKET HUBS FOR EARLY D7 CRAWLERS These sprocket hubs will replace the earlier spoke type hubs with the weld on rims. This allows you to replace the individual segments in the future without having to pull the final drives or weld on a new sprocket rim. These hubs fit the D7 models D7 7M, D7 3T, D7 4T, D7 6T, and the D7 17A'S. Some of the part numbers which interchange for this model sprocket are 4F6069 4M4870 1F0925 1F0926 3S9140 3S7092 3S9141.
The disc type sprocket hub, including segments, is priced at $700.00 while the spoke type sprocket hub with the adapter ring and segments is $500.00 (BOTH SEGMENTED TYPE SPROCKETS SOLD)
12. THE TRACK AND UNDERCARRIAGE PARTS FOR THE JOHN DEERE 690E LC FIT MANY MAKES/MODELS OF MACHINES. While the JD 690E LC has 49 sections per side, other machines may have less sections, and others may have more sections per side of the same track. Machines which use the identical number of sections per side (49) are the Caterpillar models E300 (Serial numbers 1KG 1 and up, and Ser# 2CF 1 and up,) Daewoo 220LC, Hyundai R210LC, Mitsubishi MS280, Mitsubishi MS300, Samsung H.I. MX222LC, Samsung H.I. SE210LC.
Machines using less than 49 sections per side (shortening track is quite easy) are: 45 sections Hyundai R210, Samsung MX222, Samsung MX8, Samsung SE210. 46 sections per side fit: Ishikawasi models IS085 AND IS220....the Liebherr R912STD and the Mitsubishi MS240. The John Deere 790 excavator also used 46 sections per side. The John Deere 790D used 47 sections per side, as did the Kobelco K909A. The machines using 48 sections per side are the Mitsubishi MS270 and the Sumitomo-LinkBelt LS3400FJ.
Adding sections to your track groups will require you to salvage some links from your old track, rebuild them as necessary, or replace them if needed and add the sections to the 49 sections of the JD690ELC. Machines using 50 sections per side include the Caterpillar EL240 (ser#4JF1 thru 148), the Hyundai R200, John Deere 790LC, Liebherr R902HDLC and R922HDSL. Mitsubishi excavators including the MS240LC, MS300, and MS300LC also used 50 sections per track. Excavators using 51 sections per side were the John Deere 790DLC and the 790 ELC. Hyundai models R250LC and R250NLC, Samsung SE240LC, SE240NLC, and the Kobelco models K909ALC and K909LC. Excavators using 52 sections per side include the Liebherr models R912HDSL, R932HDS, R932HDLS and the Sumitomo-LinkBelt LS3400C. The Hyundai R200LC uses 54 sections. The Liebherr HS832, HS832HD, and the HS933 all used 56 sections.
While all the above track is interchangeable, taking into consideration the number of sections per side, the sprockets and rollers for the 690ELC do not interchange. (bolt hole patterns)



Contact John Parks at 1-208-342-8911
General Gear and Machine, 733 Desert Wind Rd., Boise, Idaho, 83716 US