Baugeräte
Teile und Zubehöre
Benutzte Teile, Neue Teile, Umgebaute Teile

Caterpillar, International Harvester, Allis Chalmers, Fiat-Allis, Galion, Wabco, Case, Hough, Clark, Michigan, Terex, Rockwell, Allison, John Deere, Dresser, Komatsu, & Volvo-VME

Hey! Ich bin ein junkman! Namen, Zahlen, Symbole und Beschreibungen aller Hersteller sind nur zu den Bezugszwecken. Es wird nicht angedeutet, daß irgendein geverzeichnetes Teil das Produkt dieser Hersteller ist.
Suchen nach einem Teil?
Wenn es für landwirtschaftliche Ausrüstung ist, sind Sie zum falschen Platz gekommen. Versuchen Sie den antiken Traktorinternet-Service für einige große Quellen. Auf jenem Teile und Service-Bücher, die Sie benötigen, überprüfen Sie aus Binder Books. Bei der Spezialisierung auf I.H. haben sie auch eine ständig steigende Vorwähler der materialien anderer Hersteller Bezugsauch. Für altes Caterpillar zerteilt Bücher und Handbücher dort ist nicht mehr jede mögliche Quelle, die ich mich empfehlen kann. Zu wenn Sie Notwendigkeiten an den kleinen Traktoren haben, gibt es keine bessere Quelle als, gehend zum kleinen Traktor-FAQ und Plan auf dem Buch, das alle oben genannten Aufstellungsorte kennzeichnet.
Aber, wenn Sie ein Teil für Ihren Gleisketten- , Dozer-, Ladevorrichtungs-, Schaber- oder Bewegungssortierer wünschen , arbeitet dieser Aufstellungsort für Sie. (und so Wille I!) Ich habe aus Baugeräten für rüber 20 Jahre (für mich), vorher für einen Caterpillar zerteilt und habe über 50.000 Teilnummern in meiner Datenbank. (und das ist die Spitze des proverbial Eisbergs. gerade).

Einige der Maschinen, die ich z.Z. heraus zerteile:

| | | |
| --- | --- | --- |
| | Cat 15, Cat Big 20, Cat 22, Cat 30, Cat 40, Cat D2, D4, D6 9U, D7, D8 14A, D9, IH Crawlers TD6, TD9, TD14, TD15, TD18, TD20, TD24, TD25 (TD-6, TD-9, TD-14, TD-15, TD-18, TD-20, TD-24, TD-25) Cat Grader #11, 12, 14, Fiat-Allis HD5, HD6, HD7,HD9, HD11, HD16, HD19, HD20, HD21 Adams and Wabco Graders, Austin Western Motor Graders, Michigan Wheel Loaders, Cat Loaders and Scrapers, Terex Crawlers, Koehring 325, even Massey Ferguson MF55C Wheel Loader and whatever else I can find! | |
Neue Maschinen im Gelände:

| | | |
| --- | --- | --- |
| | CATERPILLAR (CAT) D2 5U, D2 3J, D4 7J, D6 9U, D6 4R, D7 17A, D7 9G #6, D8 14A 8000, D8 15A, D8H 46A, & D9G 34A CRAWLER BULLDOZERS; CAT #11 AUTO PATROL, CAT #112 2M, CAT #12 7T, 70D, & 8T GRADERS; CAT DW21 86E, 87E, 8W, & CAT 619 61F SCRAPER TRACTORS; CAT 933 11A LOADER; CAT 830M WHEELED TRACTOR; CAT NO. 6 TRAXCAVATOR 10A; CAT 977 10A TRACK LOADER; CAT D348 INDUSTRIAL, D364 21B, D397 12 CYL 5.75 BORE STATIONARY, D397 12B, D17000 W/PTO CLUTCH, D343 STATIONARY, & 3412 ENGINES; CAT D17000 & D337 GENERATOR SETS, (2) CAT D8 2U CRAWLER DOZERS WITH ANGLE BLADES, CAT 977 TRACK LOADER, CAT 12 8T GRADER (RUNNER), CAT 12 9K GRADER (RUNNER) | |
| | INTERNATIONAL HARVESTER (IH) TD5, TD9, TD20C, TD24, TD6 W/ S-BLADE, TD6 W/ ANGLE BLADE, TD15 150, TD91 W/ ANGLE, TD25 (TD-5, TD-9, TD-20C, TD-24, TD-6, TD-15 150, TD-91, TD-25), TD18-182 CRAWLER DOZER W/ANGLE BLADE | |
| | ALLIS CHALMERS AC HD7W W/ BAKER ANGLE, AC M, HD5, HD10, HD11, HD11B, & HD15 CRAWLERS; AC HD11G TRACK LOADER; AC A D4, AD-4 GRADER, HD7G (RUNNING ENGINE), HD10 , AC HD21A | |
| | MITSUBISHI BD2G W/ 6 WAY BLADE AND HYDRAULIC WINCH, 380-2 HYDRAULIC EXCAVATORS; | |
| | MICHIGAN 75A, 125II, 85, 175II WHEEL LOADERS; MICHIGAN TMDT 16 CABLE CRANE | |
| | TROJAN 304A WHEEL LOADER; ADAMS 414, 51, 512 GRADERS; CLARK 35C WHEEL LOADER; HOUGH H100C, HM, HO, 90E, HOUGH 25 & H25B WHEEL LOADERS; MASSEY FERGUSON MF44C LOADER; JOHN DEERE (JD) 690 EXCAVATORS, JD450 CRAWLER LOADER W/ BACKHOE, JD860 ELEVATING SCRAPER; FIAT ALLIS (FA) FL14E TRACK LOADER; GALION 160 GRADER; HUBER WARCO 4D GRADER; AUSTIN WESTERN 99SW; MARION CRANE; WABCO 777B, 660B MOTOR GRADER, D TOURNAPULL SCRAPER;PETTIBONE-MILLIKEN 125 LOADER; JAEGER, JOY, (2) SULLIVAN 300 CFM, GARDNER DENVER 200 CFM COMPRESSORS, BUCYRUS ERIE 300H EXCAVATOR | |



Maschinen, die in das Gelände kommen:

ALLIS CHALMERS

HD7 TRACK LOADER W/ BACKHOE, AC M65 GRADER, AC HD6, BUCYRUS ERIE 220H HYDRAULIC EXCAVATOR, CAT #12 GRADER 70D, CAT D4 2T CRAWLER DOZER WITH ANGLE BLADE, BUCYRUS ERIE H300 HYDRAULIC EXCAVATOR, (3) CAT D7 3T CABLE DOZERS WITH ANGLE BLADES, TROJAN 134 LOADER, IH TD20 CRAWLER, CAT D9G CRAWLERS, IH TD18A CRAWLER DOZER, IH TD91 TRACKLOADER W/4-IN-ONE BUCKET, CAT D17000 ENGINE, FIAT ALLIS HD7G TRACKLOADER (POWERSHIFT), FA HD6G LOADER

Wenn Sie eine Teilnummer haben, überprüfen Sie meine Datenbank auf eine schnelle Antwort zu Ihren Notwendigkeiten. Sie können mehr als eine Teilnummer eintragen, aber sie müssen durch eine Leerstelle getrennt werden.

Geben Sie nicht oben! Wenn ich ihn nicht auf dem Regal habe, konnte es in meinem Gelände oder auf einer Maschine sein. Rufen Sie uns an und ich informiere Sie! tractorparts@tractorparts.com



Nationale Suche? Ja kann ich den auch tun! Ich werde oben mit dem weltweiten netz der Netcom-Services Co. Suchangespannt. tractorparts@tractorparts.com
OR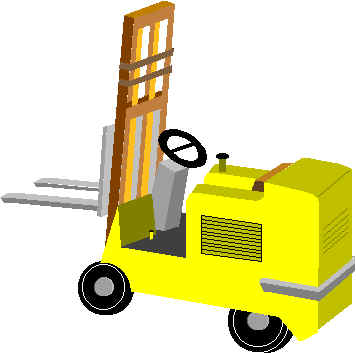 Heben Sie LKW-Teile An? Ja werden wir oben und in der direkten Kommunikation mit vielen Heber-LKW-Wiedergewinnungbetrieben um das Land angespannt.

Spezifikt.-Blatt - dieser Aufstellungsort wird das Haus der technischen Informationen, die ich über die Jahre angesammelt habe (und mehr, wenn Sie sie mir schicken möchten! )
LenkcKupplungen - FriktionscScheiben
Track Link Bottom Rollers Pitch Front Idlers Grousers Carrier Rollers Sprockets
In 1966 AC finished changing over their part numbers from the earlier style, using prefixes of "AM" "E" and "U" to their then newer style of 6 digit numbers. The database below is a conversion database for those changes. Part numbers which had the above prefixes that do not show up in this database had already been discontinued at that time. I do not service or sell any of these parts, and Allis Chalmers may not either! But unless you ask them for the later part number, most of the dealers have no way of cross referencing these updated numbers. When this list was issued in 1966, it came with a warning: "As there will be no future printing of this cross-reference list, it is important that you retain this list for all time." And remember, please do not contact me for any of these parts. I do not have them! There are some excellent sources, links, and even a mailing list for Allis Chalmers at The Antique Tractor Internet Service site.
For a more thorough list of available Part Number Interchanges (open access)
click on INTERCHANGES
For the password to our "Heavy Duty" Part Number Cross References, Interchanges, and Supercedence Databases, Click Here
If you already have a password, Click Here to enter the password protected area.


Addieren Sie eine Verbindung? Fühlen Sie frei, eine Verbindung von Ihrer Seite meinen hinzuzufügen und informieren Sie mich!
Kontakt John Parks bei 1-208-342-8911
General Gear (Allgemeines Zahnrad) 733 Desert Wind Rd., Boise, Idaho, 83716 US
tractorparts@tractorparts.com
---