www.tractorparts.com
Matériel De Construction
Pièces et attachements
Pièces Utilisées, Nouvelles Pièces, Pièces Reconstruites

Caterpillar, International Harvester, Allis Chalmers, Fiat-Allis, Galion, Wabco, Case, Hough, Clark, Michigan, Terex, Rockwell, Allison, John Deere, Dresser, Komatsu, & Volvo-VME

Hé! Je suis un junkman! Les noms, les nombres, les symboles, et les descriptions de tous les fabricants sont pour la référence seulement. On ne l'implique pas que n'importe quelle partie énumérée est le produit de ces fabricants.
Recherche d'une pièce?
Si elle est pour l'équipement agricole, vous êtes venus à l'endroit faux. Essayez le service antique d'Internet de tracteur pour quelques grandes sources. Ces pièces et livres de service que vous avez besoin, vérifiez hors des livres de reliure. Tout en se spécialisant dans I.H. ils ont également un choix toujours croissant des documentations de référence d'autres fabricants aussi. Pour le vieux Caterpillar pièce des livres et les manuels là n'est plus n'importe quelle source que je puis recommander. Si vous avez des besoins de petits tracteurs, il n'y a aucune meilleure source qu'allant au petits FAQ de tracteur et plan sur le livre marquant tous les emplacements ci-dessus.
Mais si vous voulez une pièce pour votre niveleuse de Caterpillar, de Dozer, de chargeur, de racleur, ou de moteur , cet emplacement fonctionnera pour vous. (et ainsi volonté I!) J'avais séparé hors du matériel de construction pendant plus de 20 années (pour moi), précédemment pour une agence de Caterpillar, et ai plus de 50.000 numéros d'article dans ma base de données. (et c'est justes le bout de l'iceberg proverbial.)
Certaines des machines que je sépare actuellement dehors:

| | | |
| --- | --- | --- |
| | Cat 15, Cat Big 20, Cat 22, Cat 30, Cat 40, Cat D2, D4, D6 9U, D7, D8 14A, D9, IH Crawlers TD6, TD9, TD14, TD15, TD18, TD20, TD24, TD25 (TD-6, TD-9, TD-14, TD-15, TD-18, TD-20, TD-24, TD-25) Cat Grader #11, 12, 14, Fiat-Allis HD5, HD6, HD7,HD9, HD11, HD16, HD19, HD20, HD21 Adams and Wabco Graders, Austin Western Motor Graders, Michigan Wheel Loaders, Cat Loaders and Scrapers, Terex Crawlers, Koehring 325, even Massey Ferguson MF55C Wheel Loader and whatever else I can find! | |
Machines récentes en cour:

| | | |
| --- | --- | --- |
| | CATERPILLAR (CAT) D2 5U, D2 3J, D4 7J, D6 9U, D6 4R, D7 17A, D7 9G #6, D8 14A 8000, D8 15A, D8H 46A, & D9G 34A CRAWLER BULLDOZERS; CAT #11 AUTO PATROL, CAT #112 2M, CAT #12 7T, 70D, & 8T GRADERS; CAT DW21 86E, 87E, 8W, & CAT 619 61F SCRAPER TRACTORS; CAT 933 11A LOADER; CAT 830M WHEELED TRACTOR; CAT NO. 6 TRAXCAVATOR 10A; CAT 977 10A TRACK LOADER; CAT D348 INDUSTRIAL, D364 21B, D397 12 CYL 5.75 BORE STATIONARY, D397 12B, D17000 W/PTO CLUTCH, D343 STATIONARY, & 3412 ENGINES; CAT D17000 & D337 GENERATOR SETS, (2) CAT D8 2U CRAWLER DOZERS WITH ANGLE BLADES, CAT 977 TRACK LOADER, CAT 12 8T GRADER (RUNNER), CAT 12 9K GRADER (RUNNER) | |
| | INTERNATIONAL HARVESTER (IH) TD5, TD9, TD20C, TD24, TD6 W/ S-BLADE, TD6 W/ ANGLE BLADE, TD15 150, TD91 W/ ANGLE, TD25 (TD-5, TD-9, TD-20C, TD-24, TD-6, TD-15 150, TD-91, TD-25), TD18-182 CRAWLER DOZER W/ANGLE BLADE | |
| | ALLIS CHALMERS AC HD7W W/ BAKER ANGLE, AC M, HD5, HD10, HD11, HD11B, & HD15 CRAWLERS; AC HD11G TRACK LOADER; AC A D4, AD-4 GRADER, HD7G (RUNNING ENGINE), HD10 , AC HD21A | |
| | MITSUBISHI BD2G W/ 6 WAY BLADE AND HYDRAULIC WINCH, 380-2 HYDRAULIC EXCAVATORS; | |
| | MICHIGAN 75A, 125II, 85, 175II WHEEL LOADERS; MICHIGAN TMDT 16 CABLE CRANE | |
| | TROJAN 304A WHEEL LOADER; ADAMS 414, 51, 512 GRADERS; CLARK 35C WHEEL LOADER; HOUGH H100C, HM, HO, 90E, HOUGH 25 & H25B WHEEL LOADERS; MASSEY FERGUSON MF44C LOADER; JOHN DEERE (JD) 690 EXCAVATORS, JD450 CRAWLER LOADER W/ BACKHOE, JD860 ELEVATING SCRAPER; FIAT ALLIS (FA) FL14E TRACK LOADER; GALION 160 GRADER; HUBER WARCO 4D GRADER; AUSTIN WESTERN 99SW; MARION CRANE; WABCO 777B, 660B MOTOR GRADER, D TOURNAPULL SCRAPER;PETTIBONE-MILLIKEN 125 LOADER; JAEGER, JOY, (2) SULLIVAN 300 CFM, GARDNER DENVER 200 CFM COMPRESSORS, BUCYRUS ERIE 300H EXCAVATOR | |



Machines héritant la cour:

ALLIS CHALMERS

HD7 TRACK LOADER W/ BACKHOE, AC M65 GRADER, AC HD6, BUCYRUS ERIE 220H HYDRAULIC EXCAVATOR, CAT #12 GRADER 70D, CAT D4 2T CRAWLER DOZER WITH ANGLE BLADE, BUCYRUS ERIE H300 HYDRAULIC EXCAVATOR, (3) CAT D7 3T CABLE DOZERS WITH ANGLE BLADES, TROJAN 134 LOADER, IH TD20 CRAWLER, CAT D9G CRAWLERS, IH TD18A CRAWLER DOZER, IH TD91 TRACKLOADER W/4-IN-ONE BUCKET, CAT D17000 ENGINE, FIAT ALLIS HD7G TRACKLOADER (POWERSHIFT), FA HD6G LOADER

Si vous avez un numéro de la pièce , examinez ma base de données pour assurer une réponse rapide à vos besoins. Vous pouvez écrire plus d'un numéro de la pièce, mais ils doivent être séparés par un espace vide

Ne donnez pas vers le haut! Si je ne l'ai pas sur l'étagère, elle pourrait être en ma cour ou sur une machine. Donnez-nous un appel et je vous ferai savoir! tractorparts@tractorparts.com


Appelez-nous! 1-208-342-8911 Téléphone des Etats-Unis

Recherche nationale? Oui, je puis faire cela aussi! Je suis connecté avec le réseau mondial de recherche des services Cie. de Netcom. tractorparts@tractorparts.com
OU
FAX nous! 1-208-342-8999 Téléphone des Etats-Unis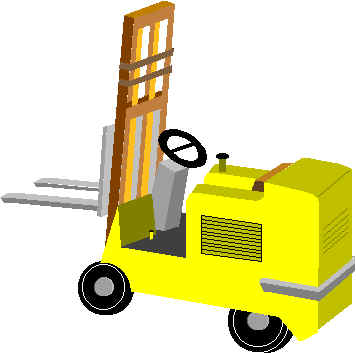 Soulevez Les Pièces De Camion? Oui, nous sommes connectés et dans la communication directe avec beaucoup d'opérations de récupération de camion d'ascenseur dans le pays.

Feuille de Spéc. - cet emplacement devient la maison d'information technique que je me suis accumulée au-dessus les années (et plus de si vous voulez me les envoyer! )
Train d'atterrissage De Mesure
Track Link Bottom Rollers Pitch Front Idlers Grousers Carrier Rollers Sprockets
In 1966 AC finished changing over their part numbers from the earlier style, using prefixes of "AM" "E" and "U" to their then newer style of 6 digit numbers. The database below is a conversion database for those changes. Part numbers which had the above prefixes that do not show up in this database had already been discontinued at that time. I do not service or sell any of these parts, and Allis Chalmers may not either! But unless you ask them for the later part number, most of the dealers have no way of cross referencing these updated numbers. When this list was issued in 1966, it came with a warning: "As there will be no future printing of this cross-reference list, it is important that you retain this list for all time." And remember, please do not contact me for any of these parts. I do not have them! There are some excellent sources, links, and even a mailing list for Allis Chalmers at The Antique Tractor Internet Service site.
For a more thorough list of available Part Number Interchanges (open access)
click on INTERCHANGES
For the password to our "Heavy Duty" Part Number Cross References, Interchanges, and Supercedence Databases, Click Here
If you already have a password, Click Here to enter the password protected area.


Ajoutez un lien? Veuillez!
John Parks de contact à 1-208-342-8911
General Gear (Vitesse Générale), 733 Desert Wind Rd., Boise, Idaho, 83716 US
Pour le tracteur piéce l'email: tractorparts@tractorparts.com
---